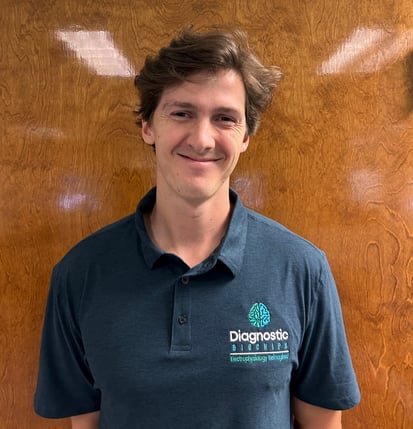 We are pleased to introduce Andrew Dirks, BS who joined the Diagnostic Biochips team as our Product Manager in November 2022.

He utilizes his degree in Biomedical Engineering from the University of Delaware and years of experience leading projects and programs to aid in developing the products and resources at DBC. Before his time at DBC, Andrew juggled being a D1 Lacrosse athlete, filing patents for a Monocentric Prosthetic Knee with Adjustable Stance Flexion, and founding a prosthetic technology company where he raised over $25,000 in funding from grants.

Andrew plays an essential role here at DBC by leading a dynamic team within the New Product Development division to productize DBC's core sensor technology. He actively engages with customers to gather invaluable insight, compile technical documentation, and conducts market analysis to drive product direction and improvements.

We appreciate Andrew and his exceptional additions and unwavering dedication to DBC's success. His remarkable accomplishments and invaluable expertise truly exemplify our commitment to innovation and excellence.