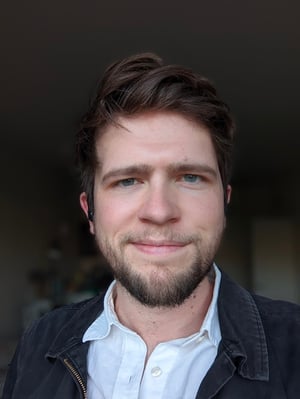 We're very excited to welcome Hayden Carney, PhD to the Diagnostic Biochips team!
Hayden completed his PhD in Neuroscience at the University of Texas at Austin in 2022, where he studied the microcircuitry of visual working memory in common marmosets with Dr. Alexander Huk. At Diagnostic Biochips, Hayden's experience gives valuable insight into a wide variety of recording techniques, surgical methods, and animal models. He is passionate about advancing the state of the art in neuroscience research and finding solutions that achieve researchers' goals.
Outside of work, you can find Hayden hiking, baking, running RPG campaigns, or coveting his friends' dogs.